Cash App Gambling At California Online Casinos

For the last year or two, select CA offshore casinos have given gamblers roundabout ways to use PayPal, Venmo, etc. However, access to these casino banking methods has long been limited to just a few top sites, and no legal venue supports P2P app transfers as direct payments. But now, with Cash App gambling at California online casinos, that's finally changed!
While you still can't make branded Cash App instant transfers to your favorite real-money casino websites, you can use Cash App to buy Bitcoin with which to deposit. And since every legit online Calif. casino supports Bitcoin deposits and withdrawals, CashApp makes it easier than ever to top up your account. Of course, you can also use Cash App at sites that support P2P apps (Cash App, Venmo, Apple Pay) via casino vouchers and MatchPay, and we cover every option in detail right here.
The Best Online California Casinos Accepting Cash App In 2023
How To Use Cash App At California Online Casinos
Making online gambling deposits and claiming online gambling payouts is easy enough regardless of the methods employed, but each method is different and requires a slightly different approach.
Your site will always walk you through its deposit and withdrawal processes, but to give you an idea of what to expect, we've outlined the basic procedures for each Cash App casino gambling option below.
No matter which option you choose, though, the first step is to sign up at a legit online California casino site by following any of the links on this page. After that, you're just a quick deposit away from legal real-money online gambling in the Golden State!
Cash App Bitcoin Deposits
Open your Cash App iPhone or Android application and navigate to the Bitcoin section. Enter in the amount of Bitcoin you'd like to buy using Cash App and submit your purchase.
Once you receive your BTC in your Cash App Bitcoin wallet, you can send it to your online CA casino of choice immediately.
At your casino site's cashier page, select Bitcoin from the deposit menu and copy down your site's BITCOIN SENDING ADDRESS.
Open Cash App on your mobile device, enter the BTC section of the app, and choose the SEND option.
Paste the above BTC sending address into the requisite field, along with the amount of BTC you wish to send to your online casino.
Submit the deposit.
Cash App BTC transfers take 30-60 minutes, which is standard for the Bitcoin network. Under extreme BTC network loads, you might have to wait a bit longer, but this is the exception to the rule.
Note: For a more in-depth breakdown of how Bitcoin casino gambling works, our California Bitcoin gambling page discusses all the processes, pros, and cons of BTC betting.
Cash App Bitcoin Payouts
At your site cashier page, choose the Bitcoin option from the payout menu.
Open your Cash App application and look for your Cash App wallet's BITCOIN RECEIVING ADDRESS. Copy down this BTC address.
Back at your casino site, paste the above BTC receiving address into the recipient field, along with the amount of BTC you'd like to withdraw.
Submit your payout request.
Bitcoin Cash App payouts typically take 30-60 minutes, depending on BTC network congestion. However, large withdrawals may require manual approval by your site cashier, which can add an hour or two to your same-day payout time.
Cash App Voucher/MatchPay Deposits
Head over to your site cashier page and choose the Voucher or MatchPay deposit option.
For Cash App Voucher deposits: Navigate to your site's member forum/community page and look for a voucher code for sale. When you find a voucher code in an amount that works for you, contact the seller via their included site-linked email address. Verify that the seller accepts Cash App, and then transfer them your funds. Once the seller receives your Cash App payment, they will release their voucher code to you. At the site cashier, choose the Voucher option and enter this code. The funds will be transferred to your account instantly.
For Cash App MatchPay deposits: Head over to your site cashier page and choose the MatchPay option. A new window will pop up, asking you to sign up for the free MatchPay service. Once enrolled as a MatchPay Trader, simply link your Cash App account to your MatchPay account, choose a deposit amount, and submit the form. MatchPay will automatically find a seller, complete the transfer, and deposit your funds into your betting account.
Both voucher and MatchPay deposits have the potential to be instant deposit methods. However, since these are both dependent on site member demand, they can sometimes take a day or more.
In general, voucher deposits have an average lead time of 2-3 days while MatchPay deposits have an average lead time of 1-2 days.
Cash App Voucher/MatchPay Payouts
At your site cashier page, choose the Voucher or MatchPay payout option.
For Cash App Voucher payouts: Choose the voucher option and select the amount of your eligible account balance you'd like to pull out. Your site will email you a voucher code in this amount. With code in hand, post your casino voucher code for sale via your site's member forum/community page. Once a seller contacts you and submits their CashApp payment, release your voucher code to them ASAP. Warning: Your casino site's terms of service (TOS) requires you to release your voucher code immediately upon payment receipt. Failure to do so in good faith can result in account suspension or termination.
For Cash App MatchPay payouts: Navigate to the withdrawal page at your site cashier and choose the MatchPay payout option. If you aren't already a MatchPay Trader, you'll be prompted to create a MatchPay account. If you already have a MatchPay account, simply enter in the amount of your account balance you wish to withdraw and submit the ticket. MatchPay will automatically find a buyer and complete the sale. You will receive your payout as cash in your Cash App account instantly.
As with voucher and MatchPay deposits, payouts using these legal CA casino banking methods are sometimes available same-day but are not guaranteed to be so. In practice, voucher payouts take 2-3 days on average, while MatchPay payouts take 1-2 days
California Cash App Casino Bonuses
Every legit online casino in the state offers a series of valuable CA deposit bonuses. Both new and existing members can take advantage of these, but it's important to remember that the best sites always give you the most bang for your buck when depositing with Bitcoin/crypto.
This is the primary reason why we recommend using Cash App to make BTC casino deposits over voucher/MatchPay deposits, as the latter options are eligible only for your site's standard bonuses and promotions.
Online Casino Sign-Up Bonuses
Online Casino Bitcoin Sign-Up Bonuses
Online Casino Reload Bonuses
Online Casino Crypto Reload Bonuses
Special Event Casino Bonuses
Daily/Weekly Casino Bonuses
+ More
In general, you can expect CashApp Bitcoin gambling promos to be worth 2X-3X the amount of CashApp P2P bonuses, though they usually come with the same low 25X-50X playthrough requirements.
All bonuses come with wager contribution charts that show how much playthrough is earned for playing online CA slots vs. online CA blackjack games vs. online CA roulette games, etc. Please note that at most sites, live-dealer casino games do not count toward bonus playthrough limits.
Cash App Premium Bitcoin-Exclusive Memberships
Because you can use Cash App to make Bitcoin gambling deposits at the best California casino sites, it may be in your best interest to take further advantage of this payment method whenever possible. Several of the highest-rated online CA casinos offer special membership tiers for those players who choose to exclusively deposit in Bitcoin, altcoins, and vouchers.
If you're a member at any of the following sites, upgrading your account to their Bitcoin-Exclusive plan gives you more reload bonuses, more free plays/free spins, and more rewards points with every deposit:
Cash App Casino Limits And Fees
Every casino banking method comes with its own limits and fees, but for the most part, these are effectively identical from site to site. In the case of Cash App – because it can actually be used in more versatile ways compared to most other deposit and payout options – there are several different limits and fees to consider.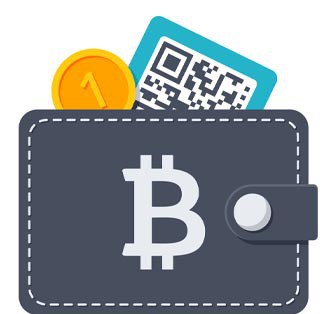 Cash App Gambling Limits
Depending on how you use Cash App to gamble online in California, there will be different deposit and payout limits in play. No matter where you play, though, using Bitcoin with Cash App gives you by far the highest limits.
After BTC, the next highest limits are available through online casino vouchers, followed by MatchPay.
That said, both Cash App BTC limits and voucher limits are going to be high enough for 99.9% of all CA gamblers, while MatchPay limits are going to be good for roughly 50%-75% of players.
Cash App Bitcoin Limits
Minimum Cash App BTC Deposit: $10-$20
Maximum Cash App BTC Deposit: $5000-$500,000
Minimum Cash App BTC Withdrawal: $10-20
Maximum Cash App BTC Withdrawal: $5000-Unlimited
Cash App Voucher Limits
Minimum Cash App Voucher Deposit: $10
Maximum Cash App Voucher Deposit: $3000-$15,000
Minimum Cash App Voucher Withdrawal: $10
Maximum Cash App Voucher Withdrawal: $3000-$15,000
Cash App MatchPay Limits
Minimum Cash App MatchPay Deposit: $20
Maximum Cash App MatchPay Deposit: $1000
Minimum Cash App MatchPay Withdrawal: $20
Maximum Cash App MatchPay Withdrawal: $1000
Cash App Gambling Fees
Ironically, while Bitcoin (and crypto in general) is usually the cheapest way to send and receive money in the online casino market, that's not actually the case here: Buying Bitcoin with Cash App comes with fees of up to 5% (making it a bit more expensive to buy BTC this way than through a typical crypto exchange).
Also, if you're using Cash App to buy Bitcoin and then transfer that Bitcoin to your Calif. casino site of choice, you'll have to pay the standard BTC blockchain fee for both transactions. Now, Bitcoin doesn't have the lowest crypto transfer fees out there, but they're not as high as Ethereum gambling fees, either, so this isn't a huge deal.
Fortunately, your gaming venue doesn't charge any added fees for using BTC, so going this route is still going to be cheaper than, say, Visa casino gambling deposits or similar.
If you use Cash App with vouchers or MatchPay, as long as you designate your funds transfers as private transactions (i.e. money being sent to "family and friends") and not as commercial/retail transactions, you won't pay any added fees when using Cash App with vouchers or the MatchPay service.
Note: Cash App fees are variable and are based on the type of account you have, the type of card you've linked (credit vs. debit), how you use that card (debit vs. cash advance), and so on. Please consult your iPhone Cash App app or Android Cash App app for more information about these kinds of surcharges.
*Disclaimer: Cash App is a third-party P2P instant-pay and e-Wallet service. Cash App does not endorse this website or any content herein, nor does the company support any real-money online gambling services.