Californians to Vote on Tribal Sports Betting in 2022 –
Tribal Casinos in California have become increasingly vocal about their desire to implement domestic sports betting across the state. While the state has long prohibited land-based and retail sports betting, residents are expected to vote on the measure in 2022.
At the start of 2020, The Coalition to Authorize Regulated Sports Wagering began collecting signatures in favor of the sports betting initiative. After garnering over 1 million verified signatures, the organization will now have to wait for CA voters to finalize the measure.
What Will the Ballot Measure Change?
The legislation is entitled, "California Legalize Sports Betting on American Indian Lands Initiative." The ballot measure would formally amend the state's constitutional ban on sports betting to allow for event wagering on tribal lands.
Additionally, the bill would authorize roulette and dice games at Tribal retail casinos. The proposal would not legalize online or mobile options, limiting sports bettors to in-person wagers.
The measure does not extend these liberties to commercial casinos, sparking contention in these circles. Many are concerned that the initiative hurts commercial casinos and "expands the tribal casinos' tax-free monopoly on gaming."
The ballot proposal is expected to see opposition from the California Gaming Association and the California Coalition Against Gambling Expansion. Ultimately, the direction of the measure is in the hands of the voters now.
How Do Californians Benefit?
Although this initiative is pitched as a way of giving California residents access to sports wagering, that is not necessarily the case. Californians have been able to place sports wagers for several years, thanks to offshore online casinos.
Because of the current availability of sports betting in California, it is misleading to claim that this measure is about resident access. Nonetheless, passing the amendment would create an abundance of opportunities in California.
Domestic, retail sports betting would bring offshore revenues back within state lines. Furthermore, it would bring a flurry of business back to casinos and racetracks that saw major losses due to the COVID-19 pandemic.
The baby steps being made towards domestic sports betting in California indicate that the industry will expand exponentially in the coming years.
Where Can I Game Right Now?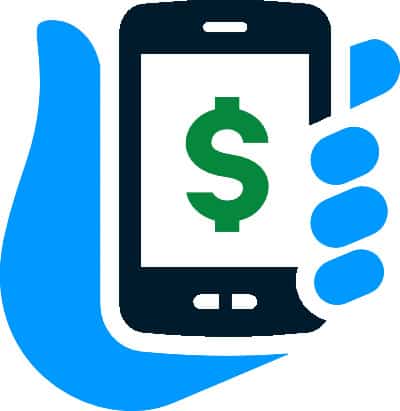 In the meantime, the best bet for California sports wagerers is online sportsbooks. California gambling laws are complex, but offshore gambling is free and clear from legal hurdles. Beyond that, it is incredibly easy to get started.
The top offshore sportsbooks and casinos have been operating smoothly for decades, with easy-to-navigate web platforms and state-of-the-art cybersecurity. They often offer a variety of Vegas-style games and expansive betting lines.
Some of these online casinos even offer currency exchanges in crypto, which is one of the best ways to keep growing your winnings. For more resources related to online California casinos, feel free to browse our webpage.