Café Casino California Casino Review
If you live in the Golden State, you've probably got the itch to strike it rich. But forget about brick-and-mortar casinos in Northern California and retail casinos in Southern California. While there are plenty of Indian casinos in CA, you can scratch these off your list too. And driving to Vegas just to play your favorite real money games? At these gas prices? Bah!
Instead, we recommend playing real money casino games online at Café Casino, one of the top Internet gambling brands in the US. Our Café Casino user guide and other California casino reviews will show you all the cards in the deck so it's never stacked against you. To learn everything about this world-class online CA casino, our short overview should have you betting – and winning – big. Talk about a real gold rush!
Café Casino – Top Rated Online California Gambling Site
California gamblers looking for legal online CA casinos will be happy to know that Café Casino – one of the most famous names in the game – takes all CA residents at just 18 and up.
The site offers more games than you could ever play in a lifetime of cranking the digital slots and laying down your cards on the digital felts, and with over 300 different real-money titles to choose from, you're bound to find dozens of favorites to keep you coming back for more.
Live dealer games are also on offer, so you can play with real dealers – and against real players – through an interactive A/V feed that works seamlessly on both computers and mobile devices. Café Casino also allows you to participate in big-money slots tournaments and other table game tourneys, increasing your chances to win life-changing payouts.
From the Redwood Forest to the sandy beaches of SoCal, Café Casino is a refreshing online gambling site that's sure to put plenty of pep in your step.
Pros:
Operates legitimately out of Costa Rica, Central America
Multiple deposit/withdrawal options incl. Bitcoin, Bitcoin Cash, Litecoin, Ethereum
State-of-the-art SSL/TLS encryption
Over 300 slots and table games to choose from
Fair play certified iGaming by RTG and other top developers
Big tournaments with bigger payouts
Same-day crypto payouts
Premium Bitcoin-Exclusive memberships
Café Casino Perks rewards program for all members
24/7 customer service
Open to all CA residents aged 18+
Cons:
Fewer deposit options than some competing sites
Non-crypto payouts can take up to a week
Residents of DE, MD, NJ, NV, NY not accepted
Café Casino Overview
For real-money gambling, Café Casino has every RNG (random number generation) and live dealer game you could want, developed by some of the biggest names in the space, like Realtime Gaming (RTG). All the online casino games at Café Casino are regularly audited by third-party watchdogs to ensure fair iGaming compliance, and the site has never missed a payout for any of its dedicated CA customers.
Modeled in line with the biggest industry trendsetters, Café Casino is one of the most attractive and easy-to-use online casinos around. Whether you prefer to gamble on your computer, laptop, or mobile device, you can do so without missing a beat – or a big jackpot – when you sign up for free at Café Casino.
While some California online casinos offer all-in-one betting experiences and feature things like international sportsbooks, poker rooms, and racebooks, Café Casino – as its name implies – is strictly limited to casino gaming. However, this isn't really a limitation, because the site offers over 300 electronic slots and table games, specialty games like CA online keno and bingo, nearly 30 live dealer games, 24/7 blackjack tournaments and slots tournaments, and more.  
Café Casino Usability – Interface and User Experience
California is the home of Silicon Valley, and whether you play at Café Casino on a PC, Mac, iPhone, iPad, or Android, you're using tech designed in the state to play your favorite casino games.
Café Casino plays right into this, catering to the design aesthetics championed by the UI and UX pioneers in CA. Everything is slick and smooth, and because it's all browser-based, you get the same experience – dynamically modified for whatever device your using – no matter the platform you're playing on.
With just a few taps or clicks, you can pull the crank on your favorite digital slot machine, pull up a chair to the digital felts, and play against others, no matter where you are in the state. Icons are big and eye-catching, games come with full audio and video support for their animations and, the overall color scheme is elegant and accessible. You won't strain your eyes or your pocketbook at Café Casino!
Mobile Café Casino Features For CA Gamblers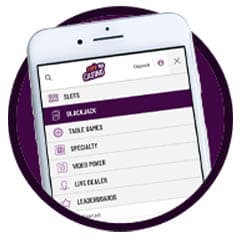 While Café Casino looks and works great on your Windows or Apple computer, where this online casino truly shines is when you play via mobile.
California has the most mobile device users in the country, and it's home to Apple and Google. However, you won't be able to find Café Casino mobile apps on the App Store or in Google Play, though this is due to those companies' policies and not an indictment in any way about the legitimacy and trustworthiness of Café Casino itself. This is a legit online casino in every respect, and just because you can't install a native Café Casino app, that doesn't mean you shouldn't trust the operator with your business.
Indeed, the opposite is true, as despite these limitations, Café Casino has spared no expense to give users a world-class web app experience through any mobile browser. For iPhone gambling and Android gambling, it doesn't get any better or any more polished than the mobile casino suite offered by Café Casino.
The site uses state-of-the-art encryption, employs responsive design elements to fit any size of mobile device or screen resolution, and gives you full touchscreen controls for every single game in its library. If you can play it on your computer, you can play it on the go, and even the live dealer games – with their full livestreamed video and audio – come through with crystal clarity, no lag, and plenty of pop.
Forget Internet cafés – Café Casino is a gambling barista you can put in your pocket and play anytime. Your cup literally runneth over!  
Café Casino Online Casino Banking Methods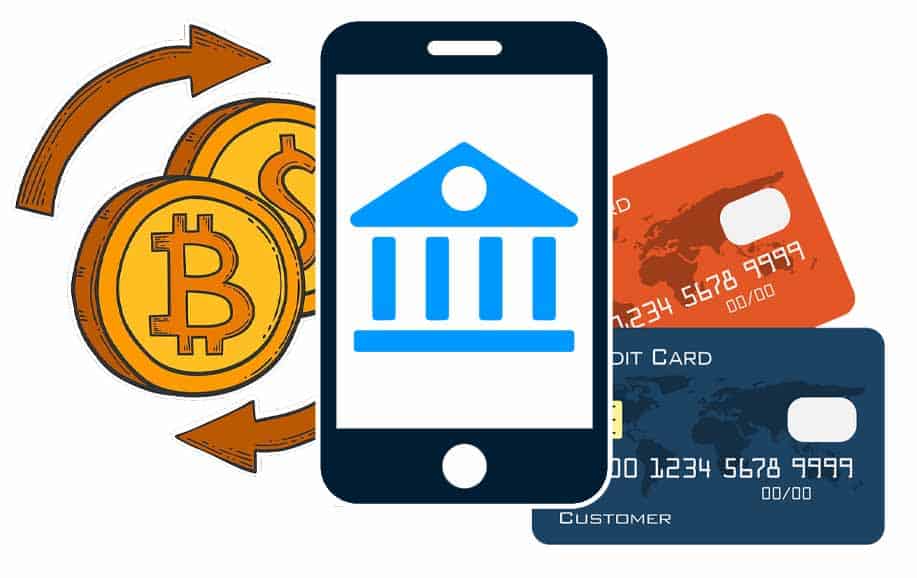 If California players have one complaint against Café Casino, it's that they tend to offer fewer banking options when compared to some of the competition. However, this is primarily because some of those other options don't always work.
In order to give customers an online bet funding suite that can be trusted any time day or night, Café Casino limits its deposit and withdrawal options only to those platforms that have a high rate of success. While it's true that the federal UIGEA law can occasionally interrupt credit and debit card transactions, Café Casino card deposits do have a solid success rate.
But even better than that, the site also allows cryptocurrency deposits (Bitcoin, Bitcoin Cash, Litecoin, Ethereum), Zelle-to-BTC transfers for first-time crypto users, and player transfers, which allow California online gamblers to make PayPal betting deposits, Venmo betting deposits, Cash App betting deposits, and more.
For now, however, the following represents the online gambling banking options available to all CA players aged 18 and up at Café Casino.
Café Casino Deposits
Café Casino deposits encompass cryptocurrencies and credit/debit cards primarily, though members can always contact customer service to make other arrangements (like bank wires, money orders, P2P transfers, and so on).
We recommend using BTC or BCH for deposits, however, as cryptocurrency allows CA bettors to claim same-day payouts and come with the best possible enhanced online casino bonuses.
Bitcoin (BTC) - $10 min, $5000 max
Bitcoin Cash (BCH) - $10 min, $5000 max
Litecoin (LTC) - $10 min, $5000 max
Ethereum (ETH) - $10 min, $5000 max
Zelle-To-Bitcoin (via LocalBitcoins) - $10 min, $5000 max
Visa - $20 min, $1000 max
Mastercard - $20 min, $1000 max
American Express - $20 min, $1000 max
International Visa Gift Cards - $20 min, $1000 max
Bank Wire - $50 min, $450 max
Account-To-Account Transfer - $10 min, $15,000 max
Café Casino Payouts
When it comes to online gambling payouts, Café Casino offers the same selection of banking methods as most other sites. For those who make Bitcoin gambling deposits or Bitcoin Cash betting deposits (or any other cryptocurrency betting deposits), same-day payouts are available. For all other payout methods, expect to wait 3-5 days.
Additionally, please note that the only free Café Casino payouts come in the form of BTC, BCH, LTC, and ETH, as all other methods carry fees that typically vary based on the amount of your withdrawals.
Bitcoin (BTC) - $10 min, no max
Bitcoin Cash (BCH) - $10 min, no max
Litecoin (LTC) - $10 min, no max
Ethereum (ETH) - $10 min, no max
Courier Check - $50 min, $2000/$2500 max
Bank Wire - $1500 min, $2000/$2500 max
Account-To-Account Transfer - $10 min, $15,000 max
Café Casino Bonuses For California Online Gambling
When you first sign up at this top CA betting site, you'll have the option to choose from a number of Café Casino bonuses. Additionally, you can choose from weekly bonuses, reload bonuses, and more.
Each Café Casino bonus is different, however, so you'll want to choose the ones that suit your needs best. The following online gambling bonuses are commonly offered, though there are also seasonal Café Casino promos, and you may even occasionally find a Café Casino no deposit bonus, as well.
350% Match Welcome Bonus up to $2500 – Bitcoin/Crypto
250% Match Welcome Bonus up to $1500 – Credit/Debit
Weekly Mystery Bonuses (Every Thursday)
$100 Refer-a-Friend Bonus + $25 Extra For BTC/BCH/LTC/ETH
Café Casino also offers a Perks rewards program. With Café Casino Perks – which are separate from bonuses but offer free play casino rewards, cash bonuses, and other gambling promos based on your Perk level – you can really double down!
Finally, California players who gamble at Café Casino can enroll in the site's Premium Bitcoin Exclusive Membership. Bitcoin-Exclusive members get all the same bonuses and Perk Points that normal players get, but they accrue them at higher rates. Bitcoin-Exclusive account holders also gain access to 25 free spins for every weekly deposit.
Café Casino Premium Bitcoin Exclusive Membership
For those who wish to gamble using Bitcoin, there's a new membership tier for BTC casino players at Café Casino. This is the Premium Bitcoin Exclusive Membership, and it provides gamblers a significant increase in bonus promotions for upgrading their accounts.
This offer is open to all Café Casino customers in California, and the upgrade is 100% free. However, the caveat is that you must commit to depositing exclusively in BTC (which you ought to do anyway since it's by far the best online bet funding method around). The benefits of the Café Casino Premium Bitcoin Exclusive Membership include the following:
Weekly Deposit Match Bonus (350% up to $500)
25 Weekly Free Spins for every weekly deposit ($30 min.)
15,000 additional Café Casino Perk Points for every weekly deposit ($30 min.)
Normal Café Casino members – even those who already deposit with BTC but have not upgraded to the Premium Bitcoin Exclusive tier – do not get guaranteed weekly match bonuses, nor do they get weekly free spins or any extra Perk Points when depositing. If you already make regular Café Casino Bitcoin deposits, you should absolutely take advantage of this new membership level and level up your bankroll in a big way!
Café Casino Game Selection
Café Casino Slots
Slot machines as we know them today were invented in San Francisco, CA, which means that California gamblers are more familiar with the devices than anyone. And though these have evolved to electronic slots at both brick-and-mortar casinos and online casinos, the fundamentals are the same.
At Café Casino, you'll get 24/7 access to the best slots by the top RNG developers in the business. These amusements are guaranteed for fair play, paying out at the same rate that the best Vegas slots do. Only you don't have to drive across the desert to get them! Café Casino features well over 200 distinct virtual slot machines, including a wide selection of games from the following categories:
3-Reel Slots
5-Reel Slots
3D Slots
Progressive Jackpot Slots
+ More!
Café Casino Table Games
While much of the emphasis at Café Casino is on slot machines, patrons of the best online California casinos also expect plenty of table games. And they get them! Whether you want to play virtual blackjack, electronic roulette, online baccarat, or any other popular gambling classic, you can do so from anywhere in the state, anytime day or night.
The following electronic table games are all iGaming certified for fair play, using the best random number generation technology from the biggest developers in gaming:
Single-Deck Blackjack
Double-Deck Blackjack
European Blackjack
Zappit Blackjack
Perfect Pairs Blackjack
American Roulette
European Roulette
Baccarat
Mini-Baccarat
Let 'Em Ride
Craps
Pai Gow Poker
Andar Bahar
+ More!
Café Casino Specialty Games
If you ever get tired of all the standard online casino fare, you can cruise down Hollywood Boulevard (as long as someone else is driving!) while trying your hand at Café Casino's selection of specialty casino games.
Many of these are exclusive to the site, offering totally unique gambling opportunities that you won't find anywhere else. However, some of the most popular specialty games enjoyed by literally millions of Café Casino members include the following:
Keno
Keno Draw
30-Ball Bingo
80-Ball Bingo
Go-Go Bingo
Sudoku
+ More!
Café Casino Live Dealer Games
Café Casino boasts a huge stable of online live dealer games that are available to play 24/7. With around 30 different tables in action at any given time, you'll never have to wait to receive the human touch, even if you're miles away from anywhere!
The real-dealer casino games on offer are the most sought-after in the industry, and every table has multiple different buy-in levels or table limits to choose from. The live California casino games on hand include the following:
Live Dealer Blackjack
Live Dealer Roulette (American)
Live Dealer Roulette (European)
Live Dealer Baccarat
Live Dealer Super 6 (aka Mini-Bac)

California Café Casino FAQs
Is it legal for CA players to gamble online at Café Casino?
Yes, absolutely. There are no California gambling laws precluding state citizens or residents from legally patronizing online overseas casinos and playing real money slots, table games, and more.
While the state doesn't allow domestic operators to host online gambling, you are free to play online as long as your casino is located outside of US jurisdiction. Because Café Casino is licensed out of Costa Rica, California gamblers are good to go!
Is Café Casino legit for CA residents?
Café Casino is a completely legit online gambling site, and California players can rest assured that the operator has some of the best credentials in the industry.
For one, the site is fully licensed in and regulated by a legitimate national gambling authority. Secondly, all their games are developed by the top casino software makers in the industry and regularly audited for fair payouts. Thirdly, the site uses tried-and-true payment methods, including crypto, credit, debit, and bank wires.
Is Café Casino safe for California online gamblers?
If you're worried about the safety of Café Casino, don't be. The site is totally secure, employing cutting-edge cybersecurity through SSL and TLS encryption standards.
And because Café Casino crypto deposits are so popular, you can get even more security by using quantum-hacking-resistant blockchain technology when transferring your funds to and from the site.
Additionally, the Café Casino terms of service are extremely customer friendly, ensuring safeguards against fraud, cheating, and other elements that can ruin your fun at one of the best online casinos in California.
Does Café Casino payout on time?
On time and in full!
Café Casino payouts are quick and easy, and their withdrawal limits are perfect for all California gamblers. However, the only way to get same-day payouts is to request them in Bitcoin, Bitcoin Cash, Litecoin, or Ethereum. Of course, to withdraw in crypto, you must first deposit in crypto.
Otherwise, you can expect your typical payouts to take 2-5 days depending on the method you choose.
Note: In order to receive any Café Casino payouts on winnings earned via online casino bonuses, you will have to first meet the terms and conditions of the bonus in question. As long as you have achieved your bonus rollover or playthrough requirements, you can claim your cash and have it sent to you ASAP.
Do I have to pay taxes on my winnings at Café Casino?
Yes, you do. Just because Café Casino is located in another country, that doesn't mean you don't have to pay income taxes on your winnings here in America.
In California, of course, you have to pay both state and federal income taxes, so it's that much more important that the gambling site you choose has fair win rates and guaranteed payouts. That's why we recommend Café Casino to all CA gambling enthusiasts.
Is Café Casino better than brick-and-mortar California casino venues?
We believe so. While there are some Class III tribal casinos in CA that offer guests the full gamut of classic games and gambling amusements, they are few and far between.
If you want to cut out all the travel costs, lodging costs, and food costs of making a weekend out of a gambling excursion, online lets you earmark all that money for more gambling – and more winning.
Plus, at Café Casino, there are no waits for the slots, there's always a seat at the table, and you never have to miss a minute of action – or that big payout!
What is the minimum Café Casino age for CA online gambling?
The minimum age to gamble in a CA online casino like Café Casino is just 18 years old.
If you were to play in a retail casino within CA's borders, the age limit varies based on the venue, what games they offer, and whether or not they serve alcohol on the premises.
When you play online, of course, you never have to worry about any of that. As long as you're 18 or older, you can sign up and play online from anywhere inside the Golden State.