Slots LV California Casino Review 2022
California has more casinos and slot machines than any other state in the country. However, with no online options for CA gamblers, slot parlors are still comparatively few and far between. As a result, most slots enthusiasts are turning to offshore options over the Internet, and for real fans of the reels, Slots LV is the top destination.
Current California gambling law allows CA residents to access and use online casino sites for real money, provided they do so via a reputable overseas operator. Fortunately, Slots LV is all that and more, and it's been the premier California online casino for slots players for the better part of a decade. If you're looking for a dedicated real money slots experience, our Slots LV California casino review is sure to give you a handle on things, and if you are looking for a little more, visit our casino reviews guide for other top sites.
Slots LV – California's Best Online Slots Parlor
California slots players are among the most active in the country, but Slots LV is the only way to enjoy the pastime online. While other offshore casinos often water down their selections and spread themselves thin, Slots LV – operating legally out of Costa Rica – triples down (777!) on the slots experience above all else.
With hundreds of fair-play-certified iGaming titles to choose from, Slots LV has the loosest slots on the Internet and some of the best new member bonuses in the industry. If you're after the best real money California slots, keep it "reel" and sign up with this renowned operator today!
Pros:
All CA residents 18+ accepted
300+ games
220+ slots
Live dealer options
Keno + Bingo
RNG fair play certified
Bitcoin + crypto accepted
Operates from Costa Rica with full int'l compliance
Cons:
No live poker or tournament poker
No sportsbook/racebook
US players from DE, MD, NJ, NV, NY not accepted
Slots LV Casino Overview
Slots LV Casino is one of the biggest competitors of Bovada (a site you can read about in our Bovada Casino review), and is the number-one real money slots site for California residents.  In fact, Slots LV is actually the most popular online slots service in the entire country. While many online California casinos might offer more types of gambling markets, Slots LV – as its name implies – is focused almost entirely on the digital slot machine experience.
The site is certified by industry watchdogs as fully legitimate and operates out of Costa Rica. As such, California gambling laws allow residents to use the site the wager real money on any of its hundreds of engaging titles.
Slots LV has over 220 different slots, upwards of 30 traditional and modern casino table games, several live-dealer games (like baccarat, blackjack, and roulette), and dozens of video poker titles, specialty games, tournaments, and more. Slots LV is dedicated to the RNG (random number generation) gambling marketplace, and for CA gamblers, there's no better place to crank the digital handle.
Interface And User Experience
Slots LV has one of the best, most streamlined user interfaces in the business. From the ground up, the site has been built to work seamlessly across both desktop and mobile platforms, with responsive design elements that make every experience feel custom-built and lightning-fast whether you're a Windows, Mac, iPhone, or Android user.
Every title at Slots LV is accessible and playable both at home and on the go, and no matter your platform, you can access the entire site from anywhere you've got an Internet connection. (If you've ever been stuck in traffic while carpooling during rush hour in Los Angeles, you know just how valuable easy mobile access is!)
For California-based gamblers, no other site offers the variety of RNG games and the ease-of-use that SlotsLV boasts, and there's never anything to download or update. Just visit the website, log in, and get lucky!
Slots LV Mobile Online Casino Features
Without mobile optimization, Slots LV wouldn't be half as popular as it is, particularly in a state like California where everyone is always on the move. Fortunately, Slots LV's mobile casino features are first-rate, with all of the site's 300+ games readily accessible on any modern portable device.
Responsive design to seamlessly fit iPhones, Androids, iPads, and tablets
Browser-based – works with Safari, Chrome, Firefox, etc.
Native app-like experience supports taps and swipes
Easy-to-navigate UI and UX
SSL/TLS encryption standards sitewide
No geo-fencing – crank the slots no matter where you are in California or the rest of the US
Types Of Casino Games At Slots LV
The games available at Slots LV are all developed by major RNG brands like Realtime Gaming (RTG), and the website also offers a tournament platform for many of its most popular slots and table games.
While the site has no poker rooms or poker tournaments, its video poker selection is excellent, giving fans of California card rooms a satisfying digital diversion when they can't hit the physical felts.
3-reel slots
5-reel slots
Progressive jackpot slots
3D slots
Blackjack
Craps
Baccarat
Roulette
Caribbean Stud poker
Video poker
Pai Gow poker
Live dealer table games
Bingo
+More
Slots LV Online Casino Banking Options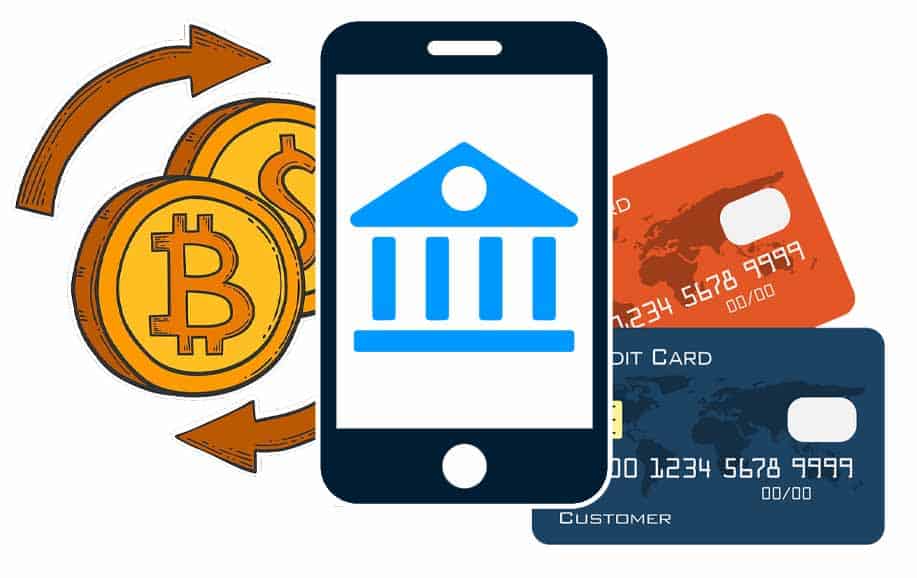 Slots LV's California online banking options aren't as diverse as some other sites, but they're reliable and come with fair limits. Also, Slots LV is one of the few CA casinos that charges no credit card fees on deposits! Despite that, of course, we still recommend using Bitcoin, Bitcoin Cash, Litecoin, Ethereum, or any other supported crypto coin for all your online gambling banking requirements.
Please note that the credit card limits listed below apply to new members, and these limits may be raised once you're an established customer in good standing. Further, please be aware that credit/debit deposits may be assessed a 3% international processing fee by your bank.
Deposits
Bitcoin – No fee, $10 min, $5000 max
Bitcoin Cash – No fee, $10 min, $5000 max
Cash App to Bitcoin - No fee, $10 min, $5000 max
Litecoin – No fee, $10 min, $5000 max
Ethereum – No fee, $10 min, $5000 max
Tether – No fee, $10 min, $5000 max
Bitcoin SV – No fee, $10 min, $5000 max
Visa – No fee, $20 min, $1000 max
Mastercard – No fee, $20 min, $1000 max
American Express – No fee, $20 min, $1000 max
Player Transfer – No fee, $10 min, $15,000 max
Withdrawals
Bitcoin – No fee, $10 min, $9500 max
Bitcoin Cash – No fee, $10 min, $9500 max
Litecoin – No fee, $10 min, $9500 max
Ethereum – No fee, $10 min, $9500 max
Tether – No fee, $10 min, $9500 max
Bitcoin SV – No fee, $10 min, $9500 max
Courier Check - $75 fee, $50 min, $3000 max
Bank Wire – Fee varies, $1500 min, $9500 max
Player Transfer –  No fee, $10 min, $15,000 max
Casino Bonuses At Slots LV
California casino gamers can take advantage of the entire menu of Slots LV bonuses. These tend to rotate seasonally, but in general, you can expect to find the following bonuses year-round:
$7500 Crypto Welcome Bonus – 300% deposit match up to $1500, 150% deposit match up to $750 (redeemable 8X)
$5000 Welcome Bonus – 200% deposit match up to $1000, 100% deposit match up to $500 (redeemable 8X)
The Weekly Double Up – 100% deposit match up to $100
Totally Tuesdays – 2X Reward Points on all slots
Refer-a-Friend Bonus – Up to $225 for every referral
MySlots Rewards – Earn Rewards Points for cash bonuses
Note: Slots LV bonuses are better when you deposit with Bitcoin, but you can get the same enhanced betting promos when you use any supported cryptocurrency, including Bitcoin Cash, Litecoin, Ethereum, Tether, etc. 
Slots LV California Casino FAQs
Is Slots LV legal to use if I live in California?
You can legally access and gamble at Slots LV if you live in the Golden State, as there are no state or federal laws that prevent you from doing so. Since there are no domestic online California casinos, millions of CA gamblers use Slots LV every year, and we've never heard of anyone being cited, fined, or arrested for doing so.
Until California gambling legislation is passed to specifically prohibit residents from using services like Slots LV, you have nothing to worry about when using the site to bet and win real money.
Is it safe for CA residents to use Slots LV?
It is safe for California gambling enthusiasts to use Slots LV both on the legal front (see above) and on the data security front. In this latter regard, Slots LV truly shines, employing state-of-the-art SSL and TLS encryption for all member accounts.
For extra safety, we recommend using Slots LV via mobile – just remember to always update your phone or tablet to get the latest security patches on your handset.
And if anonymity is your game (along with slots, of course), you should consider funding your account using Bitcoin or another supported cryptocurrency.
Do I have to pay taxes on my winnings?
Yes, you absolutely have to pay taxes on all your gambling winnings. Despite Slots LV being an offshore site, it is unequivocally not a tax shelter of any kind. Whenever you withdraw your winnings, you need to keep track of the amounts and report the total as income on your annual state and federal taxes.
Are Slots LV games fair? How can I tell?
There are two ways to tell that Slots LV's games and gambling selections are fair for players.
The first is that the company employs fair-play-audited titles from reputable gambling software developers like Realtime Gaming and others. These brands build the gaming machines used in physical, land-based casinos worldwide, so you know you'll always get the same chances to win at Slots LV that you would at any top-class Vegas brick-and-mortar venue.
The other way to tell that the games are fair is to check Slots LV's online reputation. Offshore California gambling sites sink or swim on their "street cred," and the Internet never forgets. If Slots LV was a scam, you'd have heard about it by now. We've been gaming at Slots LV for years, and they've never led us astray. Expect them to do right by you, too.
Is Slots LV better than a local California slots parlor?
For the majority of users, we think Slots LV will prove superior to any local California slot parlor. While online gambling won't replicate the social aspect of casino gaming, most players aren't in it for the scene – they just love playing the slots! If that's you, then nothing beats the convenience and mobile compatibility of Slots LV.
That said, if you're looking to make an evening of gambling at a California casino with friends or acquaintances, you definitely won't get the same experience online, no matter the site. If you're flying solo, though, Slots LV is easy to win but tough to beat!
What is the legal CA gambling age at Slots LV?
In California, local casinos have set their minimum gambling ages to 18 or 21, usually depending on whether or not the CA tribal casino is licensed to serve alcohol. However, because at least some venues allow 18-year-olds, you can safely sign up and use Slots LV at 18 and up.
Note: If you sign up under the age of 18, you will be violating Slots LV's terms of service, and your account will be banned, with all associated funds forfeited. While gambling underage is not a crime at SlotsLV, it's definitely not worth it!
What else does Slots LV offer to California gamblers?
Slots LV doesn't actually offer much more to CA players than what's listed here. But that's hardly a bad thing. With over 300 games sitewide and more slots than any other online provider, you're unlikely to ever need a second California casino if you're a slots and table games fanatic.
That said, if you're looking for a sportsbook, poker room, or racebook, you'll need to add another gambling site to your repertoire to get all that action. Fortunately, there are excellent online CA casino alternatives if that's the case, and we cover them here!